 Owned by ÖBB, Austria's national rail provider, wegfinder is a cross platform mobility solution for Austria that enables users to not only plan their local or regional journey, but also purchase tickets via an in-app chat interface.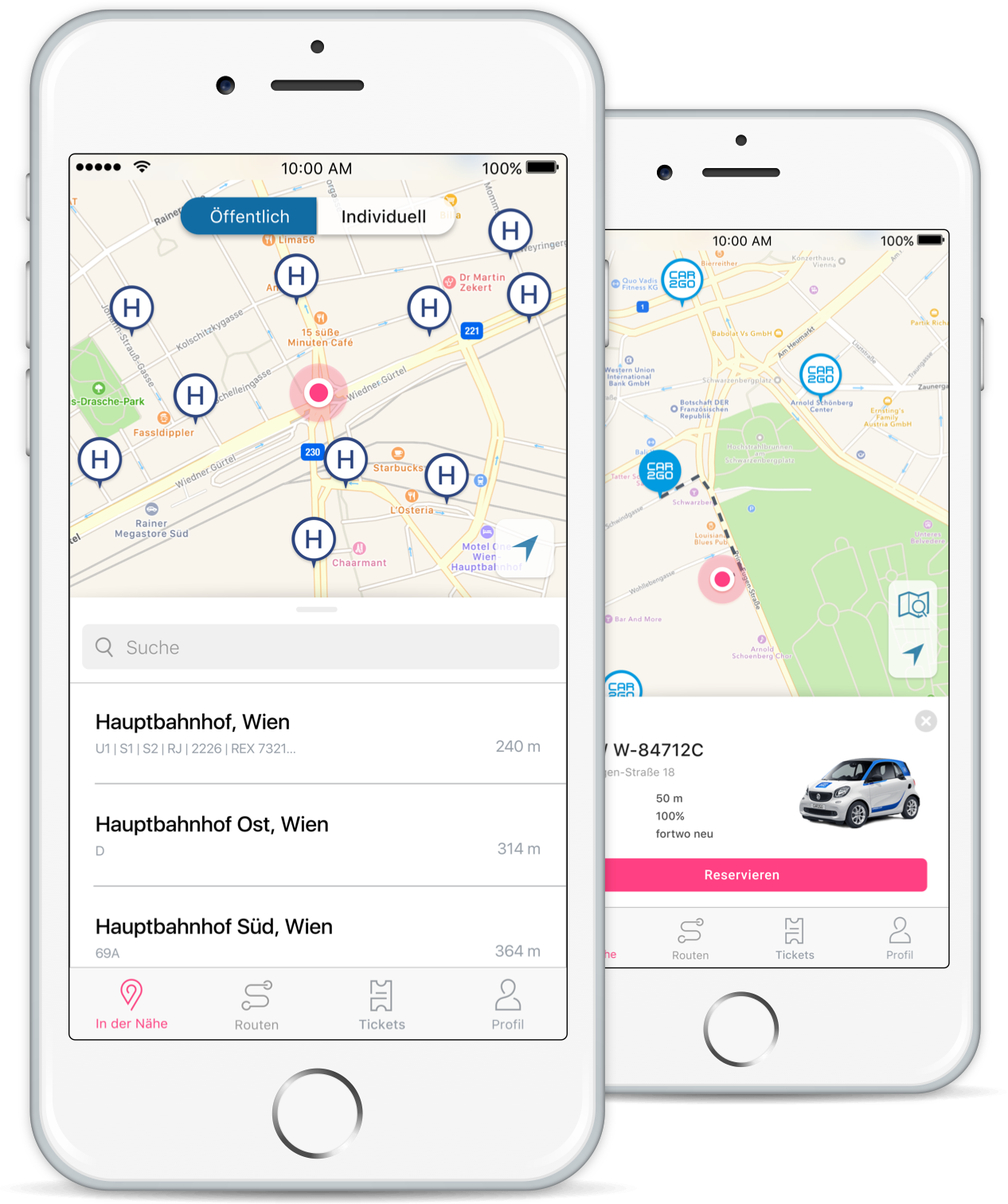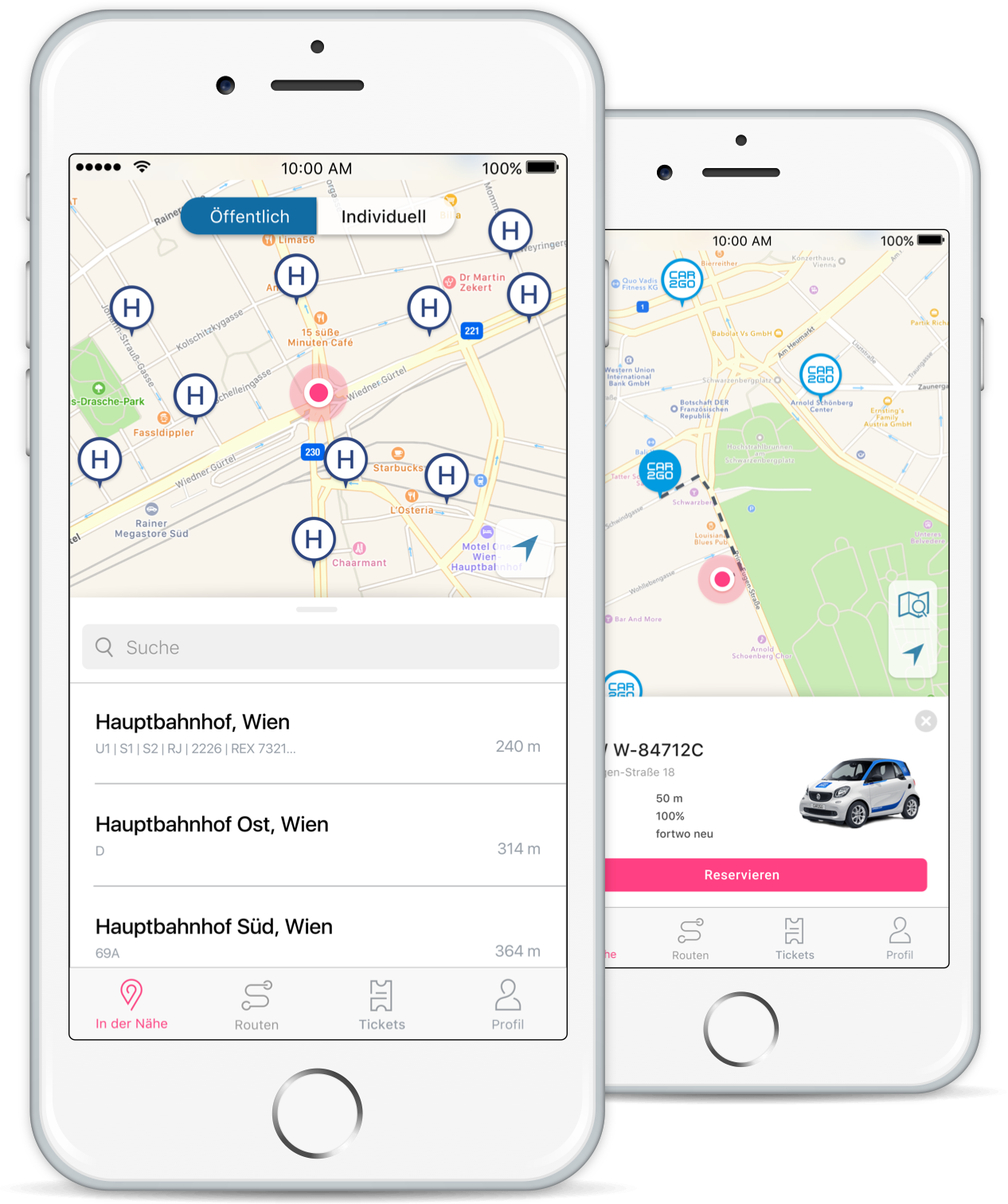 Purchasing tickets, especially for long journeys is stressful. Queuing at the ticket shop, or navigating complex web forms is tiresome, and although other mobility partners offered solutions to either route planning or ticket purchase, users were often forced to switch from app to app in order to fully meet their requirements.
Although already one of the top route planning apps in Austria, the ticket purchase process within wegfinder was limited to forcing users to access third party websites in order to complete their journey. By harnessing a users existing familiarity with established messenger interface components it would be possible to present complex flows within an easy to understand chat setting.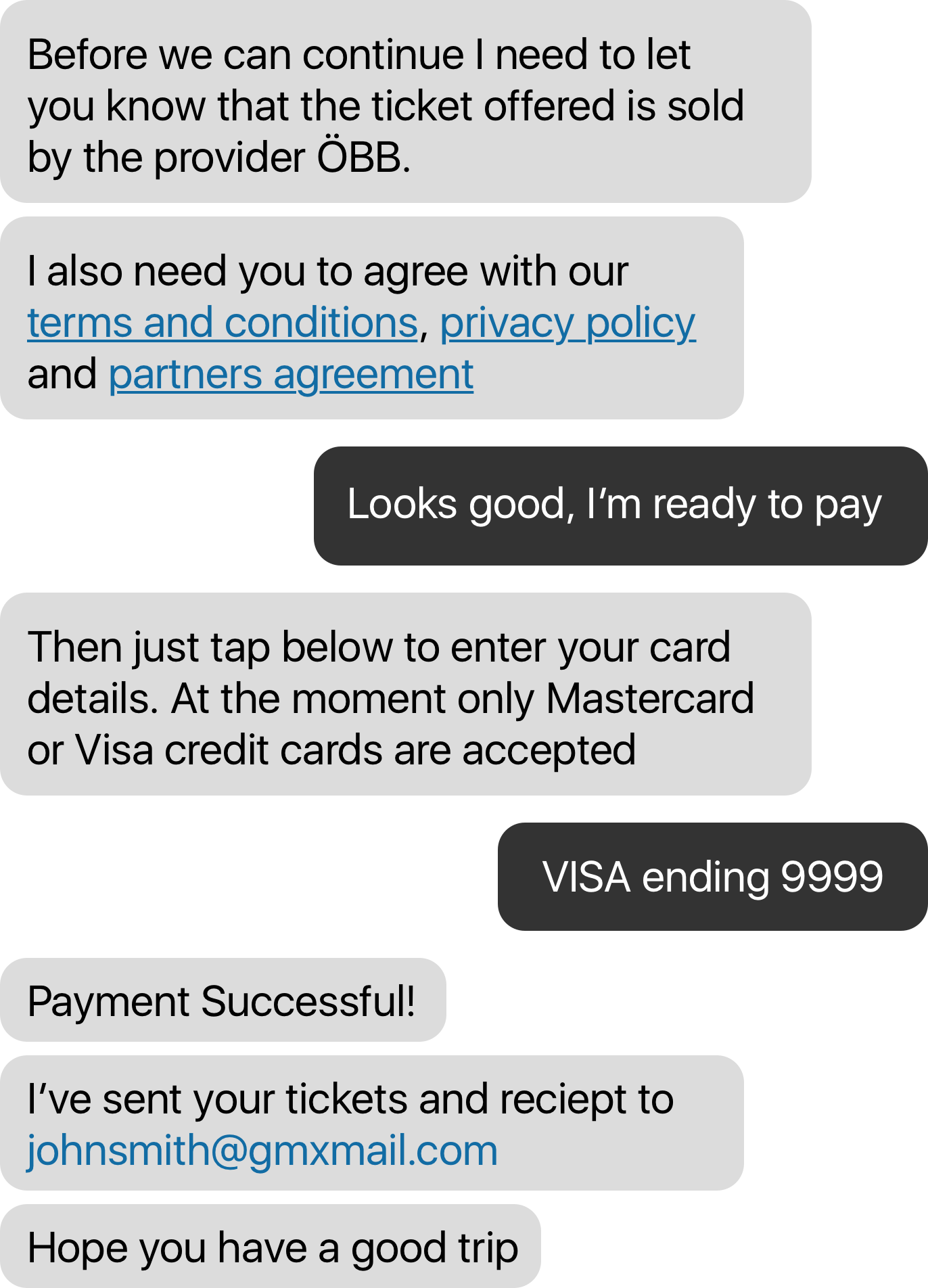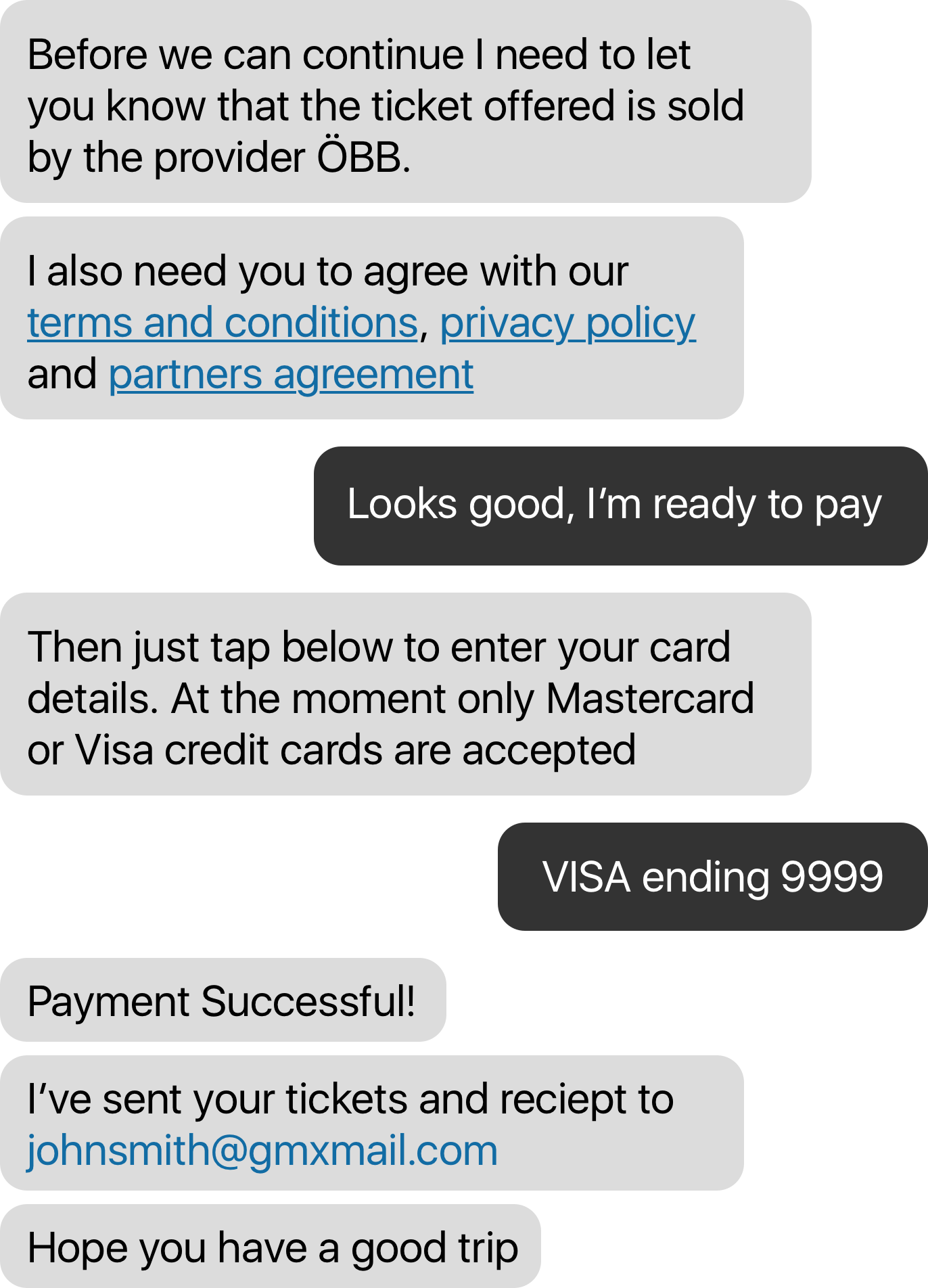 While of course the design of the chatbot presented its own challenges, the complexity of a chat based interface is abstracted from a typical UI design process. Much of the work therefore was focussed on overcoming a complex ticket purchase flow within a linear messenger setting. When coupled with the multitude of available ticket options across different regions of Austria, it was clear that any conversational flow would need to direct the user to their desired purchase points as quickly and painlessly as possible.
Following a competitor analysis it was decided that we wanted to create an in-app chat experience, as we felt using an existing platform such as Facebook Messenger placed too many constraints in terms of the interactions we wanted to present. It was important to recognise there were several different ways in which users would want to purchase a ticket. The first, and primary use case was for those who were planning a long distance journey, and therefore had the time to go through the steps that would lead to their ideal outcome. The second was more immediate and focussed on those who were buying local tickets, potentially within a stressful situation. Each of these, and several other use cases had to be accounted for, and mapped out, both from the perspective of first time and existing users. Upon completion, we were able to identify the key requirements that each user would find important during their purchase process.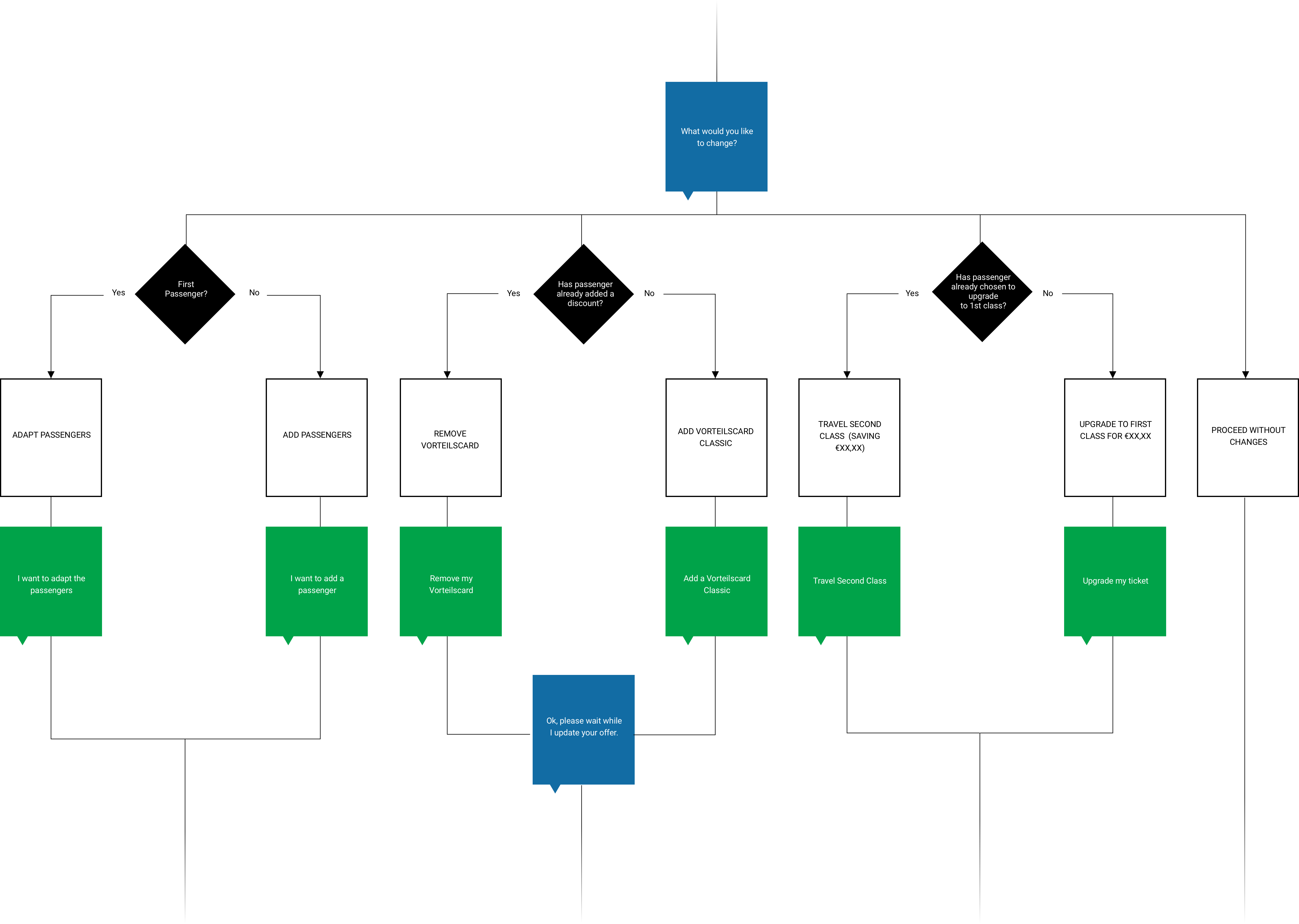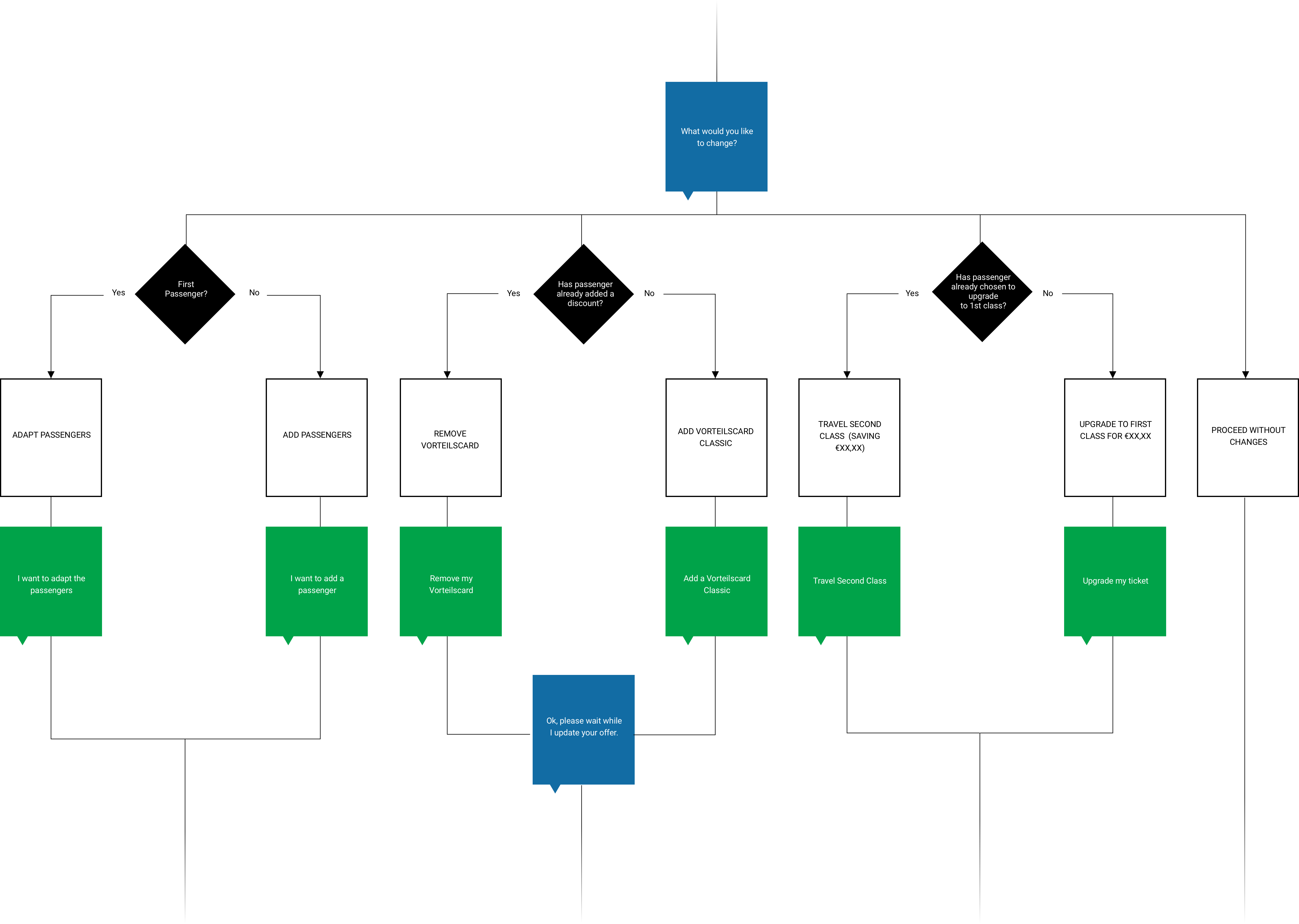 The final result is a seamless process for planning and purchasing tickets, both locally and regionally and offers the user a refreshing alternative to current competitors within the Austrian market.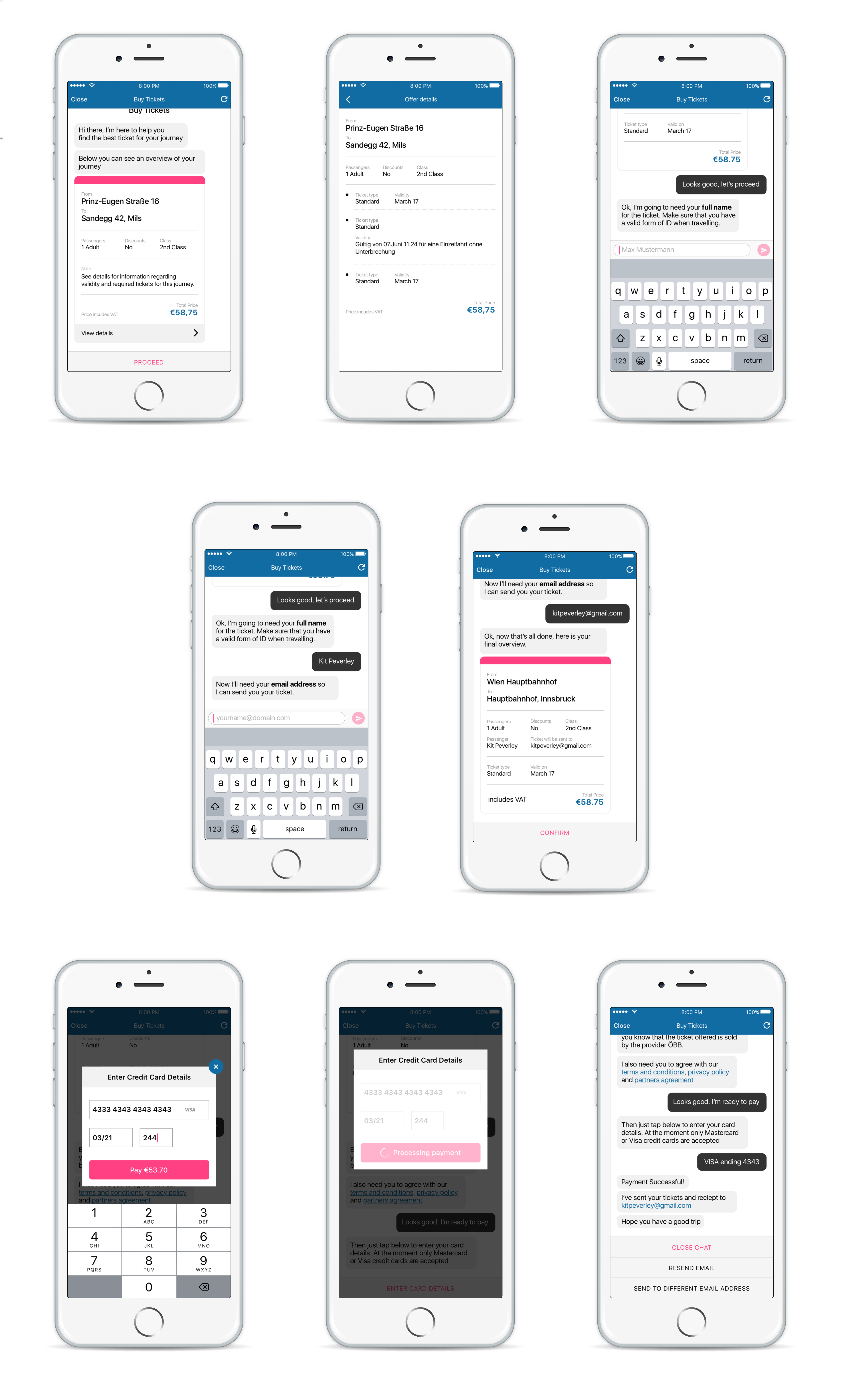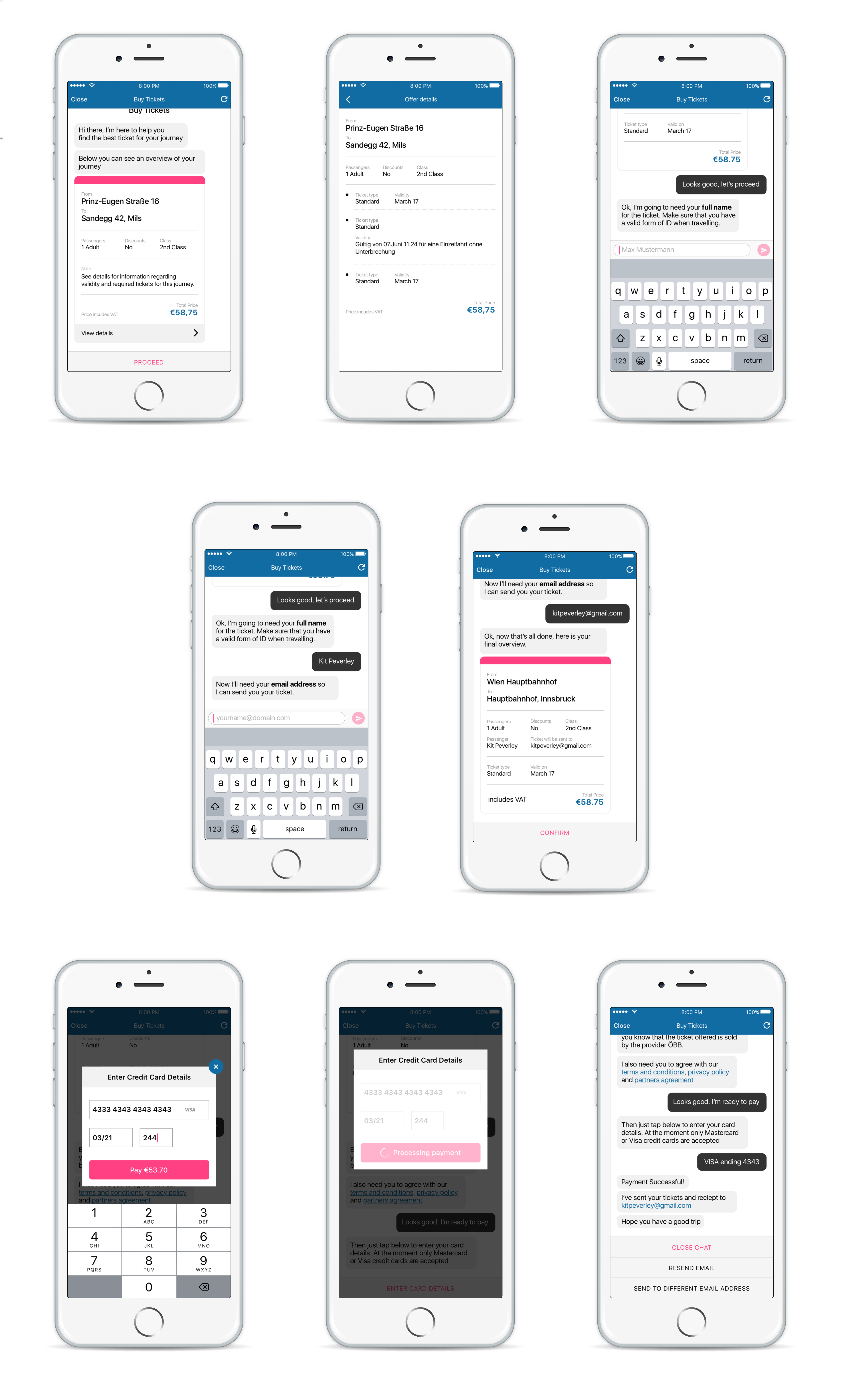 CREDITS AND CURRENT STATUS
The wegfinder ticket chatbot was created on behalf of Imobility. Current sales total over 100 tickets per day. Wegfinder is currently on public release, with further updates planned over the coming months.