A series of augmented reality experiences that invited users at IFA 2014 to interact and explore the new range of iSensoric home appliances from Siemens.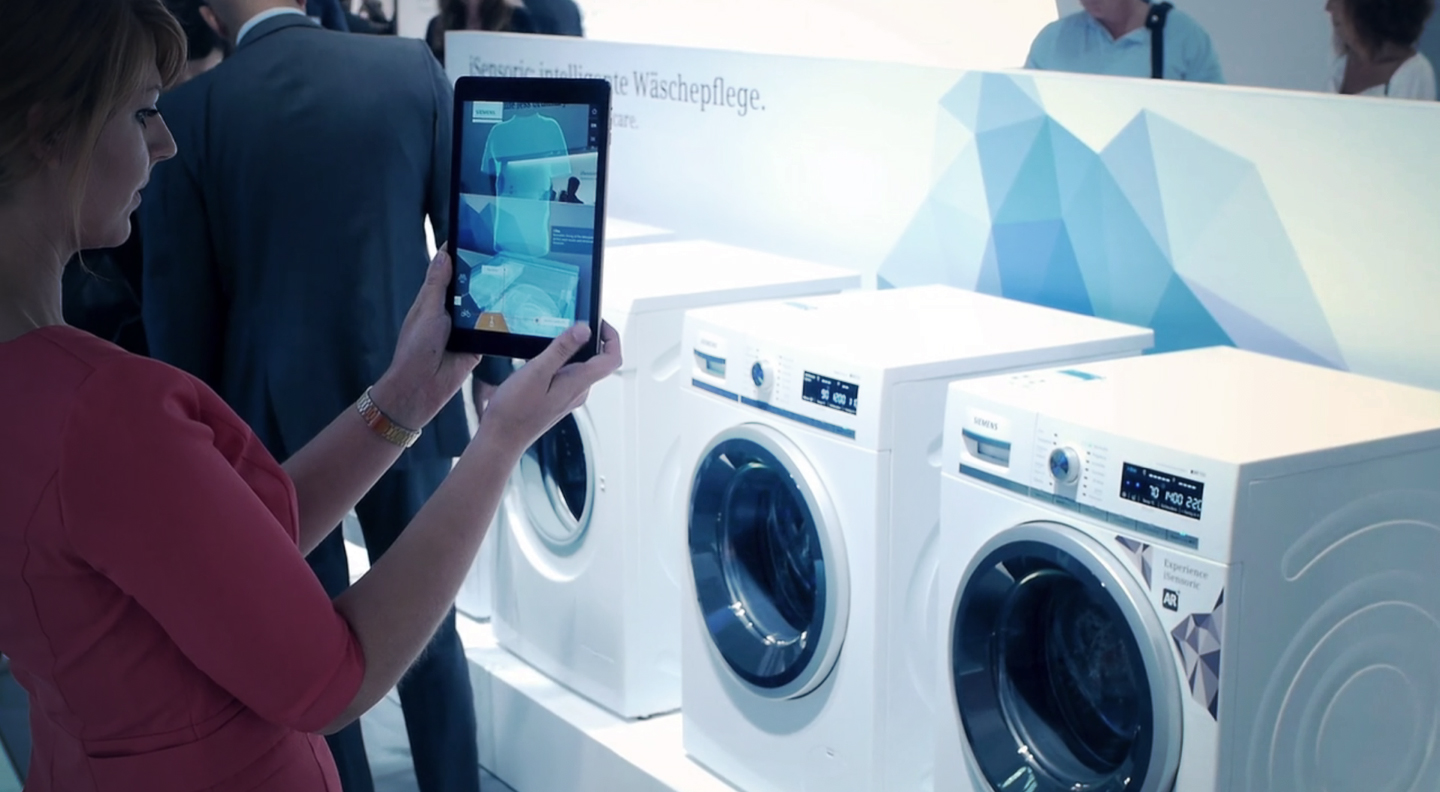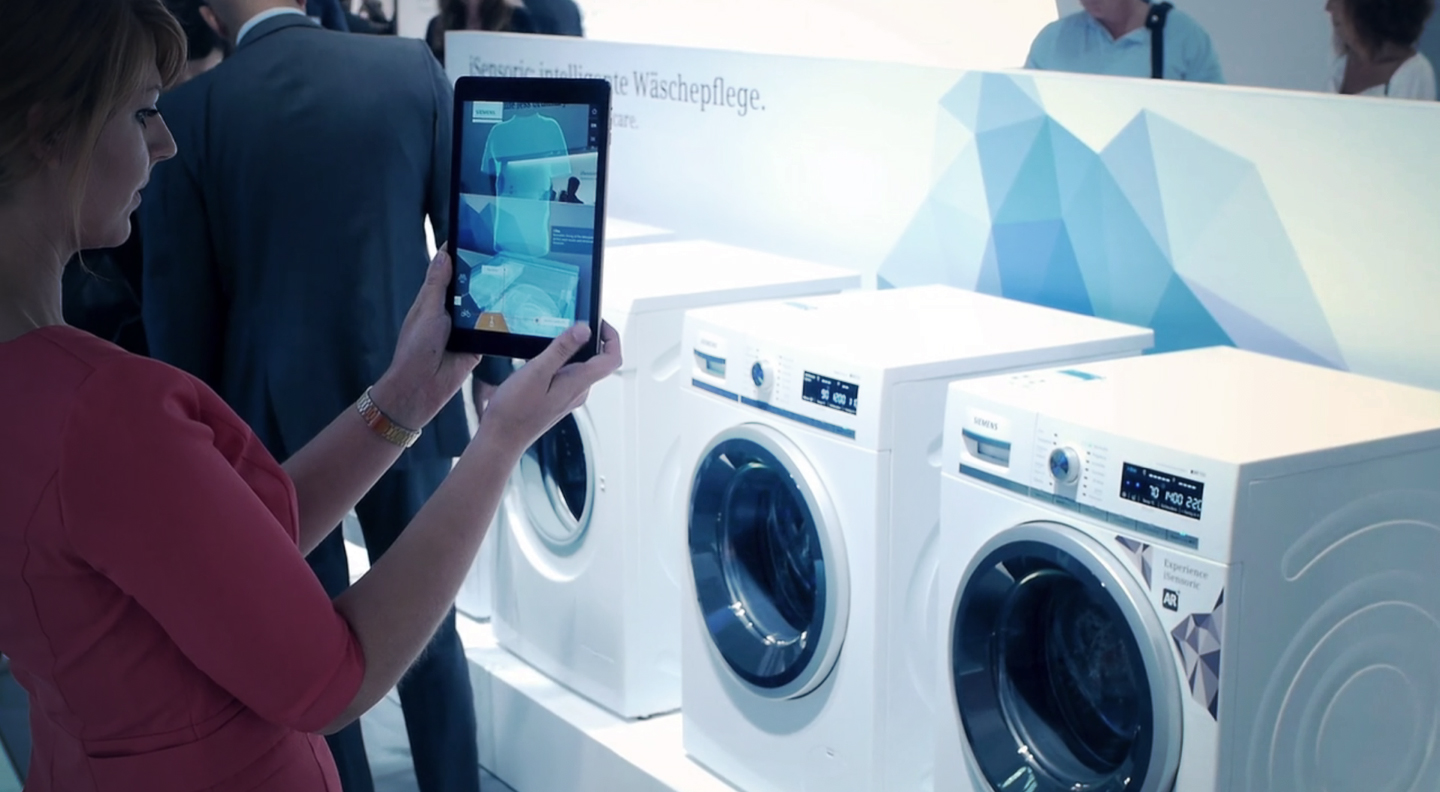 Within Europe's largest consumer electronics trade fair retailers and consumers are overwhelmed by a multitude of brands vying for even a few moments of their time. With media coverage also at stake, each stand aims to provide an experience that will cement a brand's reputation as an innovator. 
Harnessing the experience of Alice in Tokyo, an array of Virtual windows and augmented reality apps was proposed. Such a proposal would not only command the visitor's attention but also invite them to explore the state-of-the-art features of the products on display.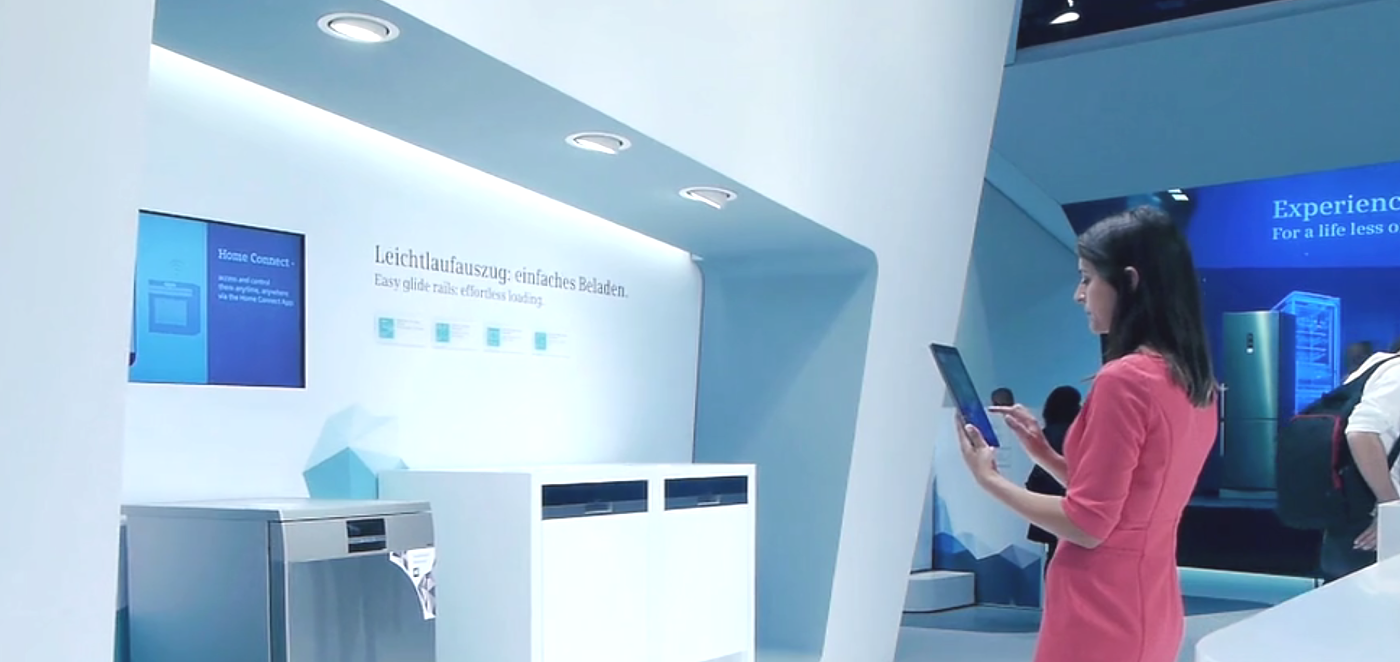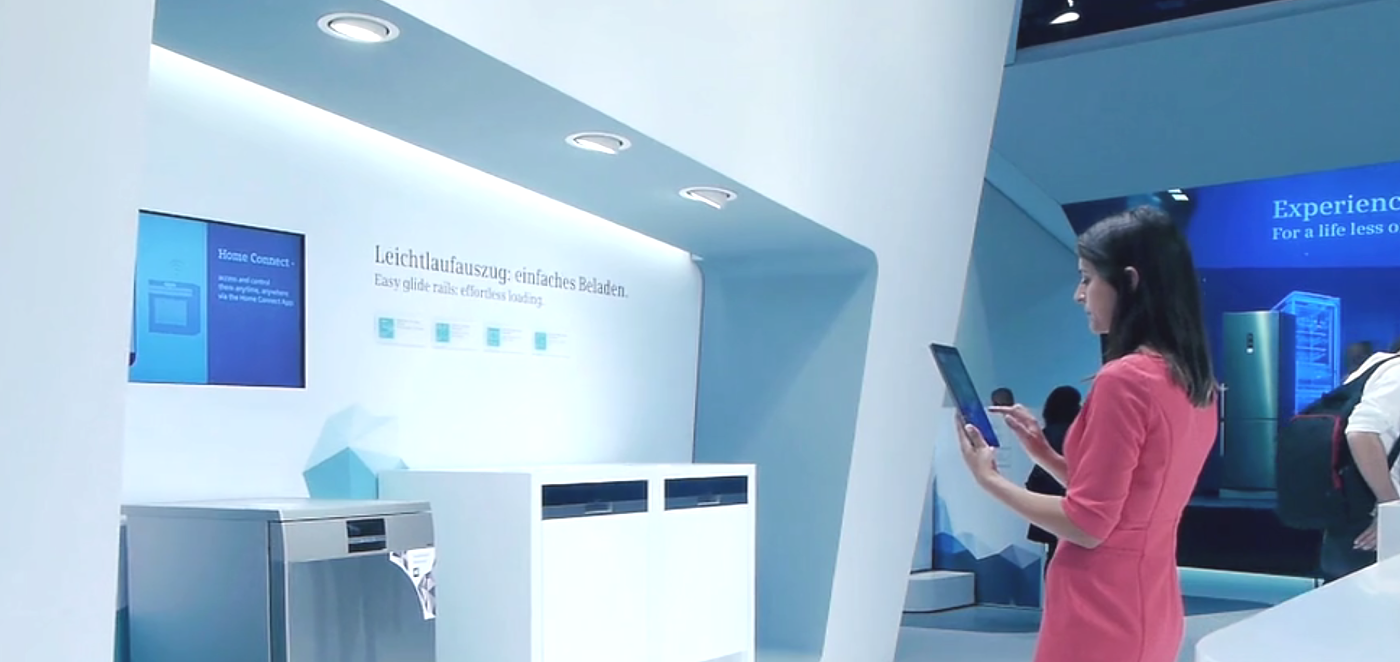 Siemens is not only a premium household name in home appliances, but also a market leader in a countless number of other fields. As such any concept and its execution had to mirror the exacting standards of such a precision brand. Technical issues, such as lighting within the exhibition environment, and passing traffic would also have to be taken into consideration in order to mark the experience as a success.
Employing Kinect motion sensors, cameras, and a touchscreen monitor we were able to set up a virtual window prototype in the office in order to experiment with initial concepts.  We began exploring simple gesture-based interactions that could be easily mastered by first-time users. Coupled with simple but engaging storytelling we aimed to provide a platform upon which users could experience product features, while also being provided with a memorable encounter that they were later able to associate with the Siemens brand.
In the meantime, we were able to rely on much of the brand's existing identity to create stand-alone augmented reality apps that could be used to explore the iSensoric range in more detail. 
Drawing inspiration from the polygonal architecture of the main Siemens stand, the digital and physical worlds seamlessly blended to create a compelling final result. Visitors were provided with a highly interactive experience that welcomed them to explore the exciting features of the iSensoric range.
CREDITS AND CURRENT STATUS
The interactive range of products on display at IFA 2014 was created in close collaboration with Alice in Tokyo.