 Over the past decade European appliance giants, such as AEG and Electrolux have lost their competitive edge to Asian manufacturers, both in terms of consumer revenue and technological development. In order to regain its spot as an industry leader AEG set its sights on the emerging IoT market. An initial showcase was planned for the upcoming IFA trade show where all eyes would be on the lookout for the latest exciting technologies.
RESEARCH & INITIAL CONCEPTS
Although the functionality of modern household appliances has dramatically increased, user interaction is still driven by the use of knobs and buttons leading to largely uninspiring user experiences. Given that users are already familiar with touch devices, such as smartphones, how can this familiarity be translated into a more satisfying and delightful user experience while preserving the simplicity needed for stressful kitchen-based scenarios? This is the starting point we used to create a new type of appliance control.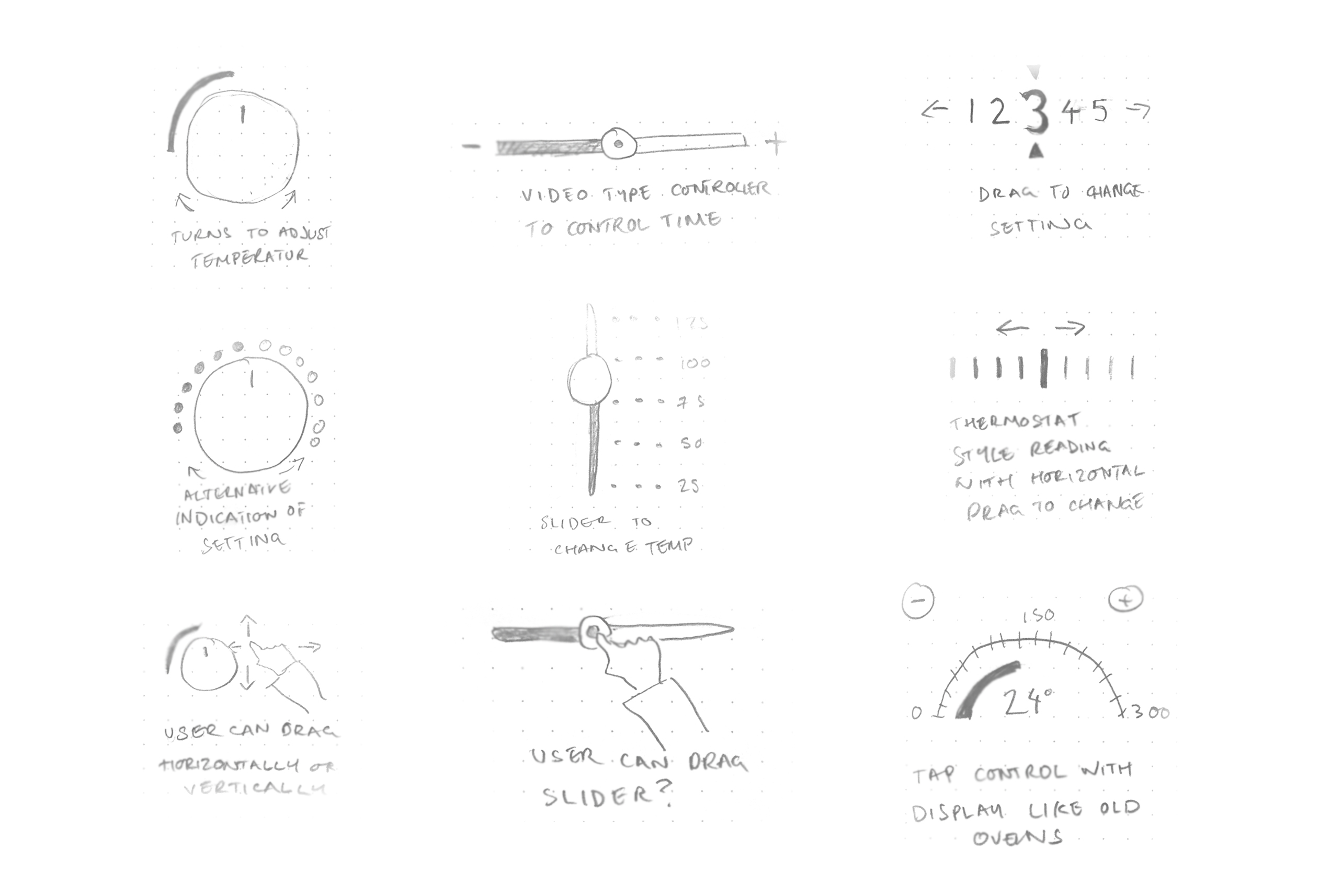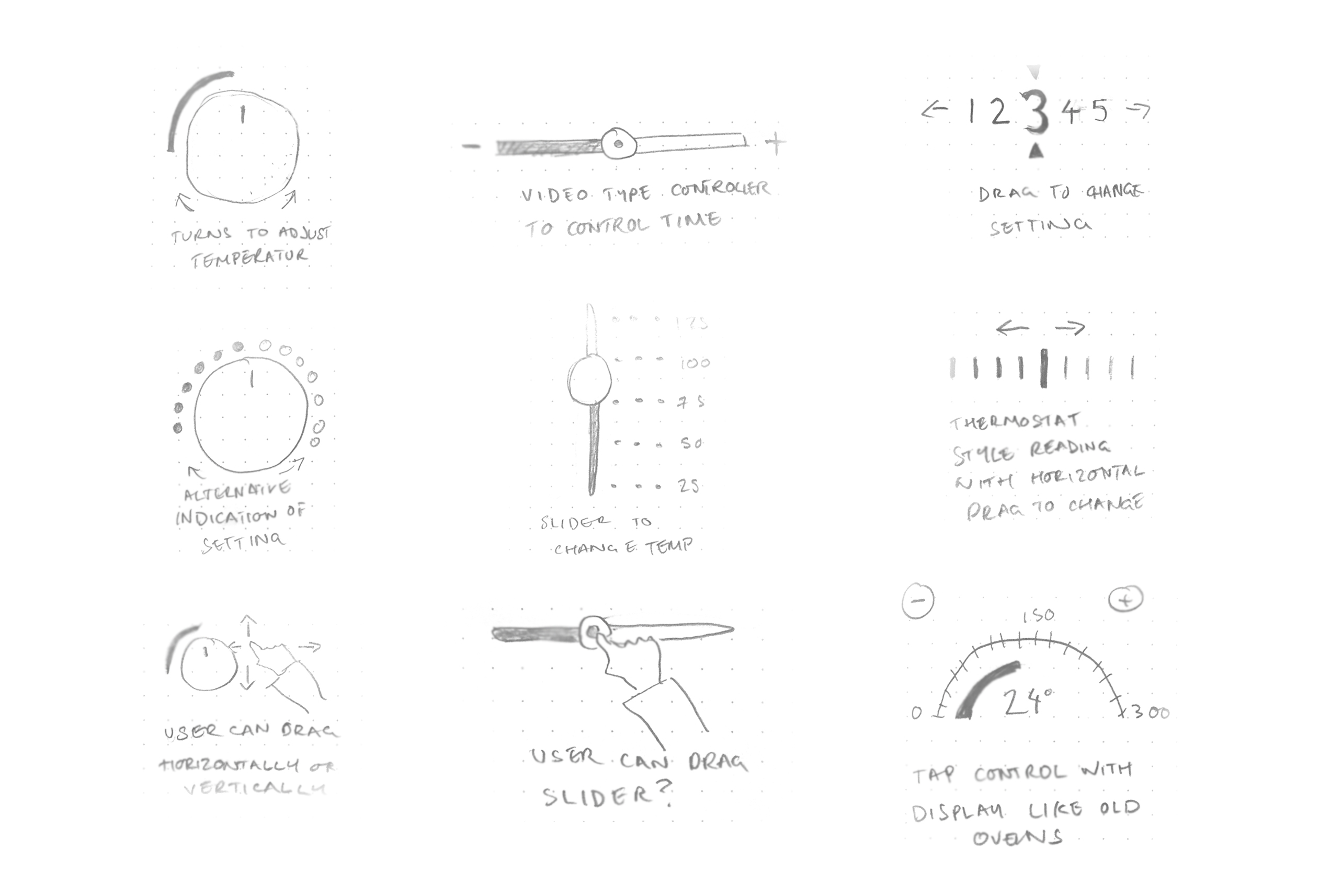 Following extensive research into control methods, both analogue and digital we proposed several preliminary ideas. Although our initial concepts were functional they were rooted in skeuomorphism and as a consequence faced the same challenges and pain points as their real-world counterparts. How could we take advantage of the large touch screens available to users while still maintaining an intuitive user experience?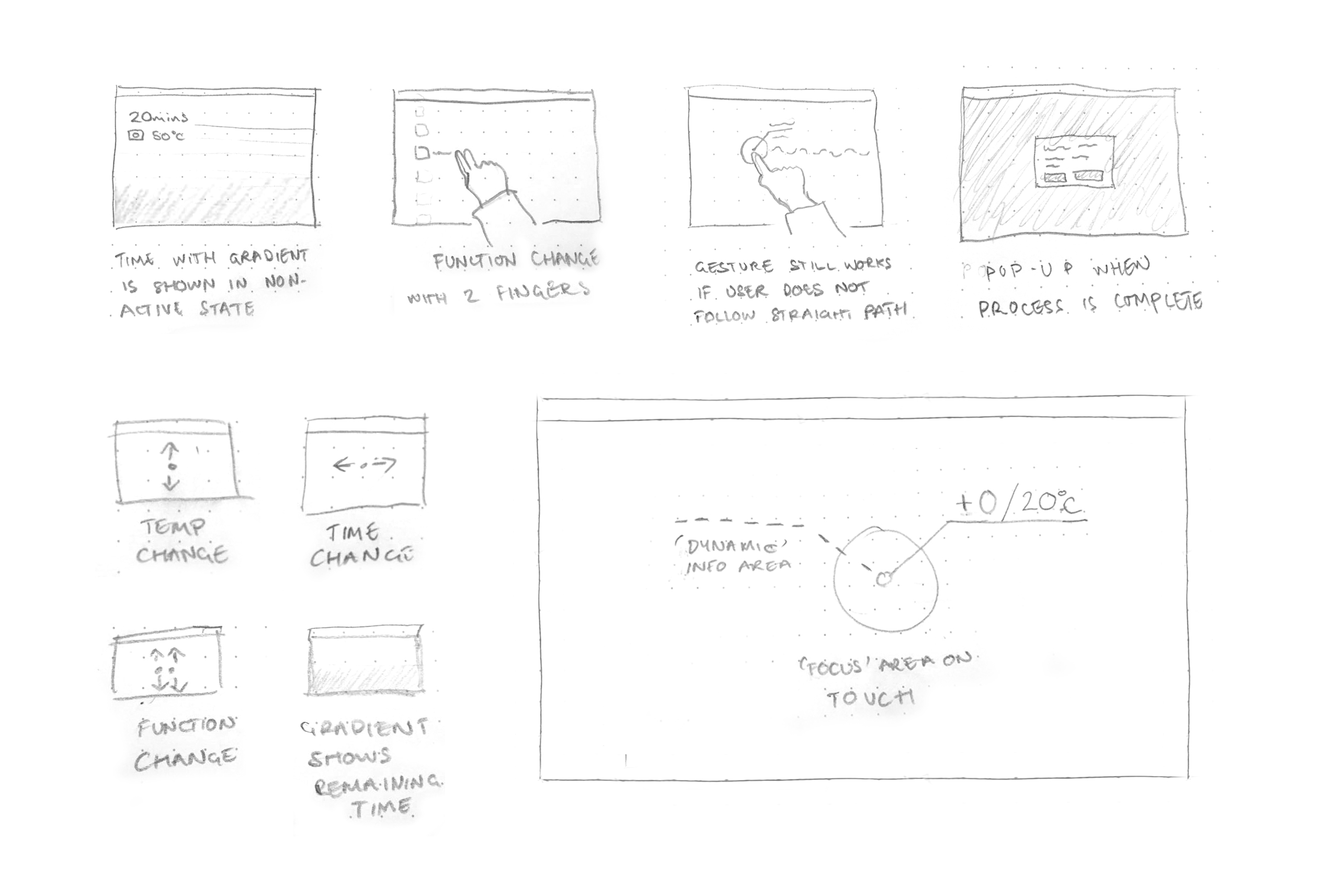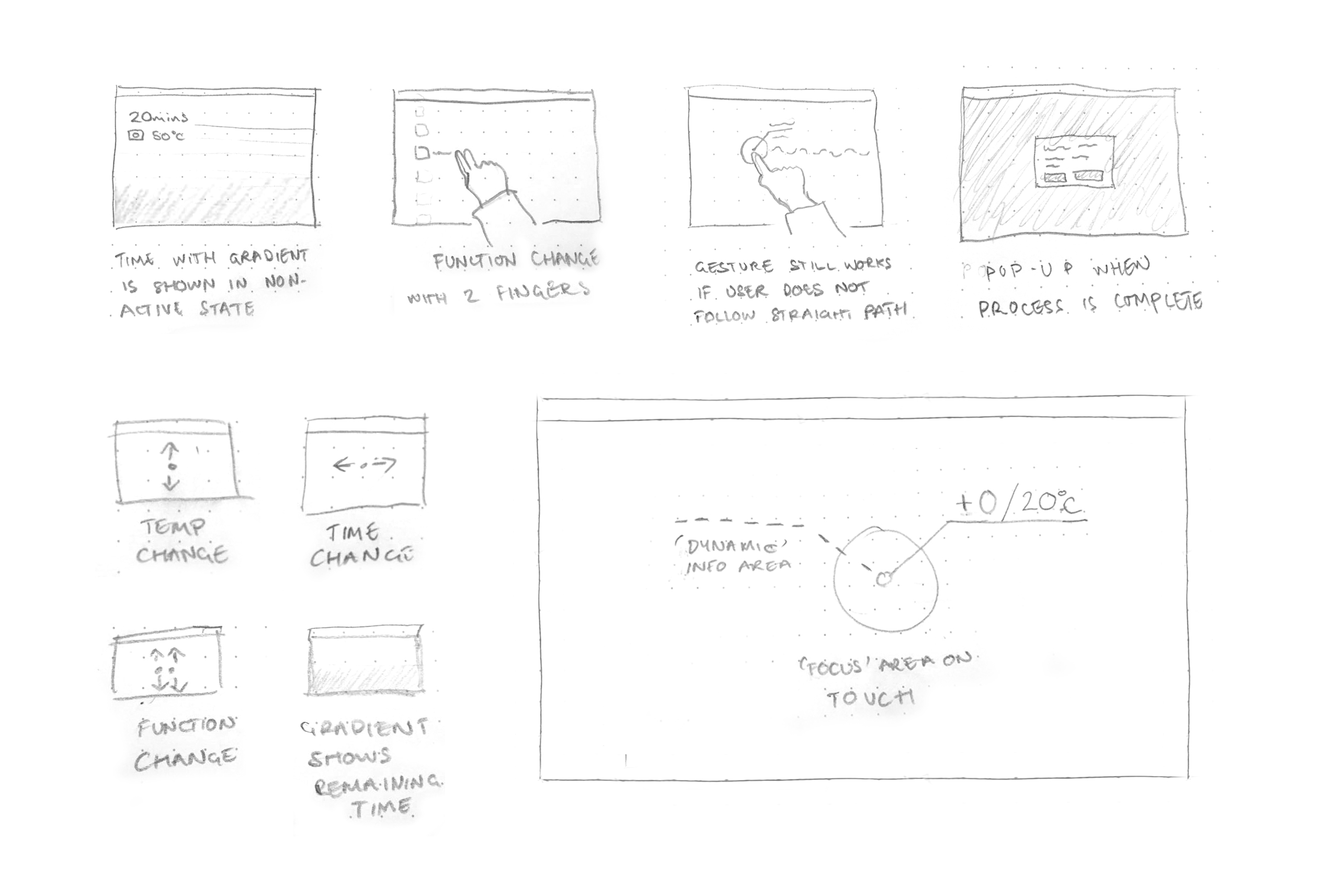 Instead of looking at traditional interaction patterns we began looking further afield to identify more intuitive gesture-based commands, with an emphasis on simplicity and speed. It was during this research phase where we began to explore approaches that use simple gesture-based interactions as the foundation of their functionality.
Following extensive in-house testing, conducted with a prototype oven, several key discoveries were made that were not considered during the ideation phase. For example, it was initially thought that commands would be sent instantaneously, but a small delay was discovered which meant instead that they would need to be sent as a cluster. We also worked on optimising the speed, and responsiveness of the key gestures across iOS and Android devices to maximise overall user experience.
Further user testing led to several more design tweaks, including the addition of an always-visible grid, which would assist the user when adjusting the cooking duration or temperature. Finally, we transported key functionality to hi-fidelity wireframes.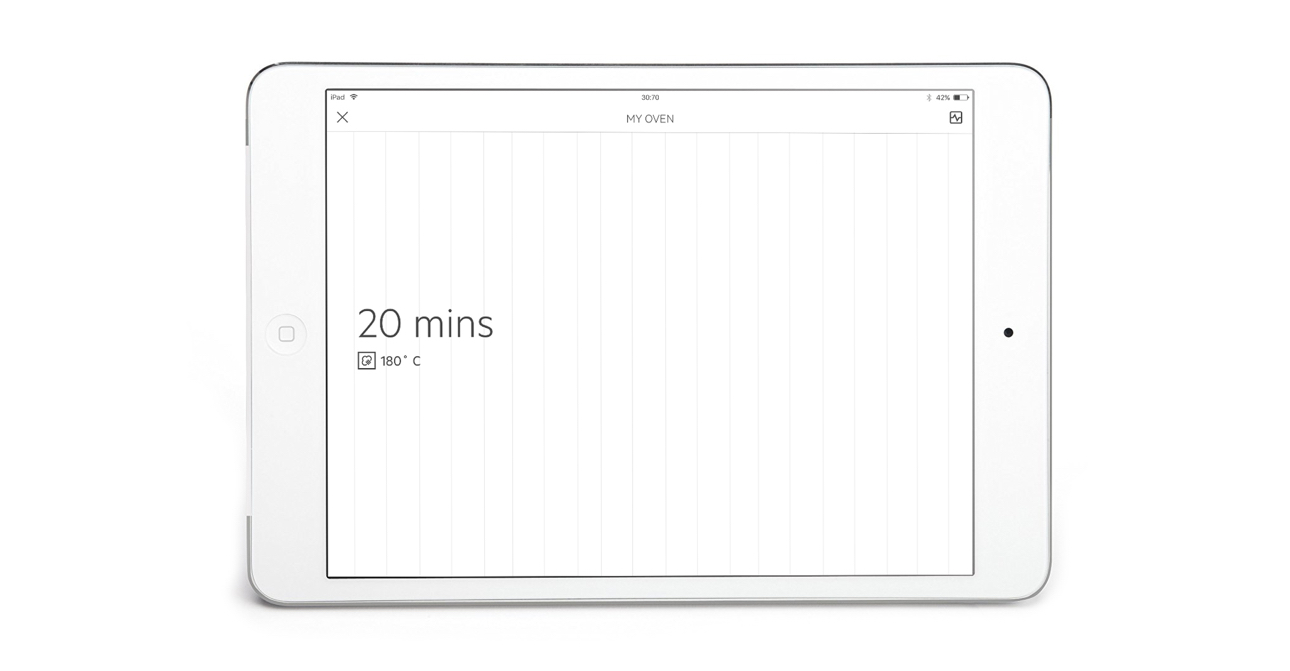 HI-FIDELITY DESIGNS & SHOWCASE
Following the client's approval of the wireframes and on-site user testing in Stockholm, we began creating high fidelity mockups, alongside a fully functional prototype which would be unveiled together with several IoT enabled products at IFA Berlin. Such was the success of the prototype, cover story articles were featured in many online publications including The Verge, and CNET. Furthermore, there was considerable interest across the Electrolux Group to expand the functionality and include a range of different household appliances.
The original experience was intended to highlight cutting-edge oven technology, but following its success at IFA, several departments within the Electrolux group showed concrete interest in expanding the appliance control model to include their products. It was, however, important to us as a team that although there are vastly different control systems available across products a single standardised method should be proposed. This would enable a gentler learning curve for the user, and provide universal functionality across the entire AEG range.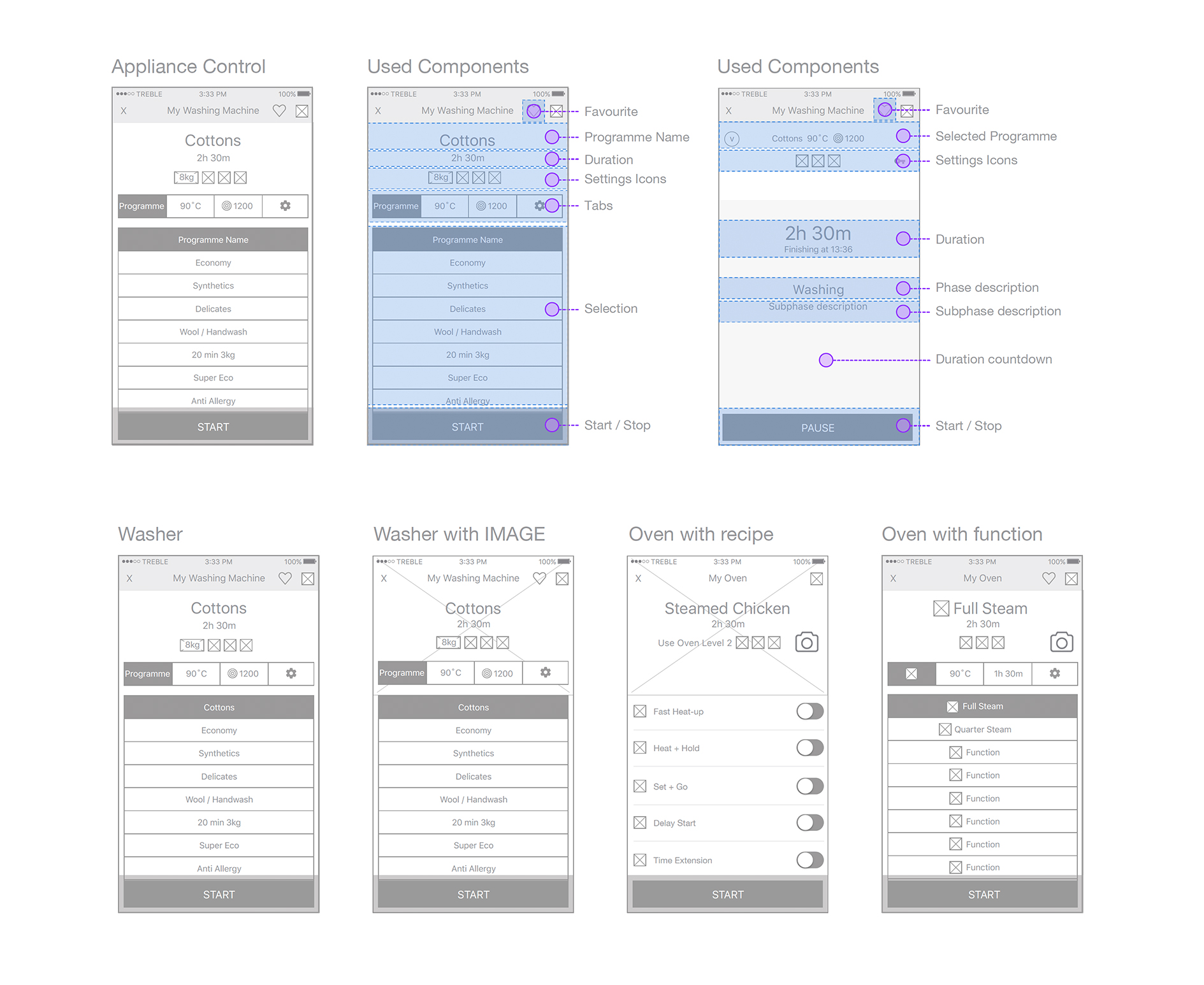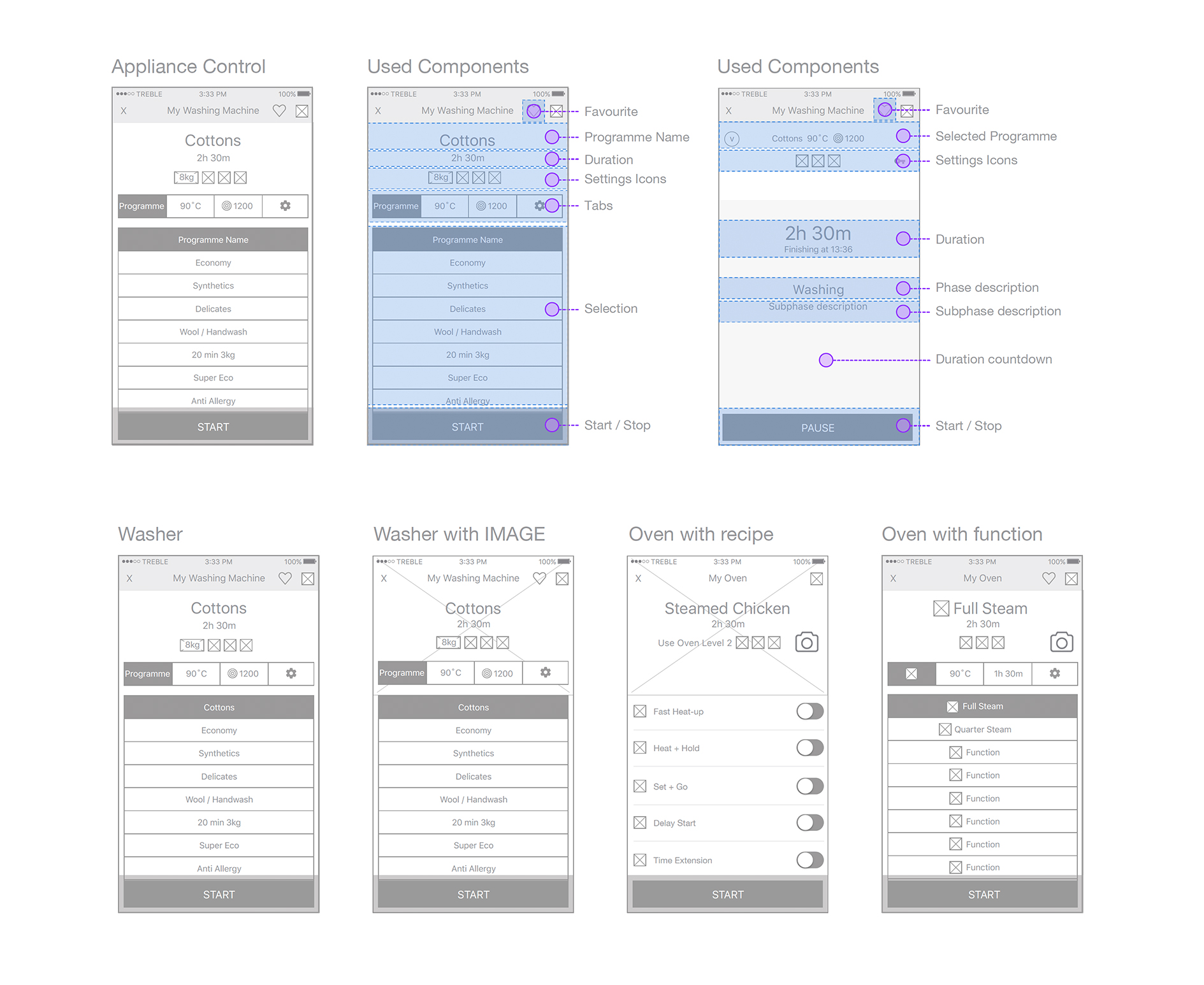 The final result is a future-proof solution for all upcoming AEG large appliances. A standardised control system across all product ranges allows for a universal user experience which maximizes the visibility of premium features.
CREDITS AND CURRENT STATUS
AEG appliance control was created for, and in close collaboration with Bratislava-based agency Alice in Tokyo. My AEG is currently on public release, and you can read more about the project here.